If 2019 was the year of domestic propane production growth, 2020 was the year of increasing propane origination for exports.
Changing U.S. infrastructure has enabled previous landlocked propane supply to find a way to the Gulf Coast and beyond. Several dynamic changes in U.S. production in the past two years have led to a recent production milestone. In late December 2019, the U.S. achieved a record 2.46 million barrels per day (bpd) of propane production. In Feb 2021, after a Covid pandemic impacted 2020, we are now back at over 2.40 million bpd of production.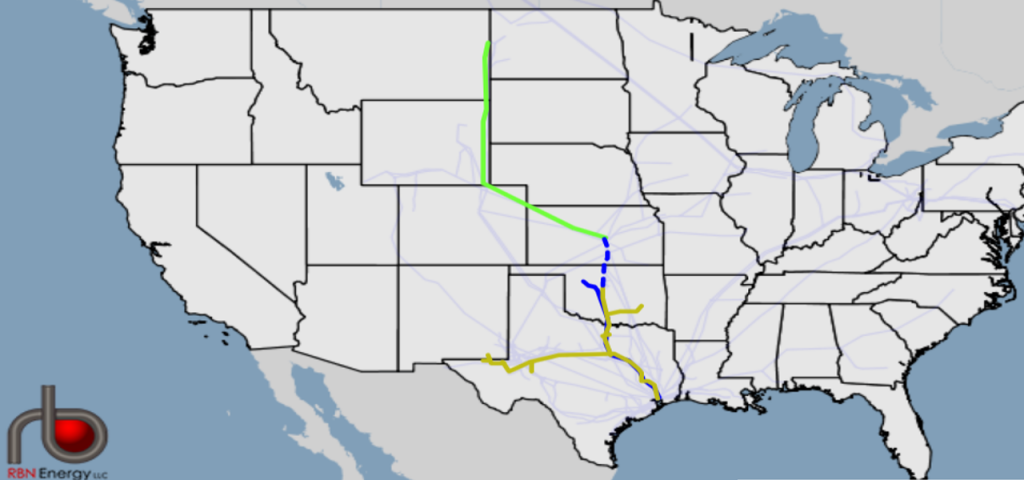 Key infrastructure changes include:
Export capacity increases.
Only three months after setting that propane production record, the U.S. logged an all-time high weekly LPG export reading of 1.74 million bpd. We are now in a market that can quite easily export over 70% of the propane produced daily. This reduces reliance on domestic demand, and created a new marketing opportunity for U.S. producers. Suppliers based in the Midwest were left out initially but now the inter-regional pipeline growth projects have provided a solution through access to the export channels.
Midwest builds out.
Suppliers stepped in to make significant investments and build two new pipelines with a combined unfractionated natural gas capacity of 620,000 bpd. The Arbuckle II pipeline in operation since Q1 2020 will see capacity expand from 400,000 bpd to 500,000 bpd by Q2 2021. This will take supply from North Dakota, Montana, Wyoming, Colorado, and Kansas producers and re-route what was once Conway fractionation-focused supply into the greater Mt. Belvieu region. The Bluestem Pipeline, which came online in Q1 2021 with a capacity of 120,000 bpd will originate in Kansas and connect into the Grand Prix Pipeline in Oklahoma to move additional Conway barrels south to Mt. Belvieu.

The impact of this growth is an increased price correlation between the two hubs. As of mid-February, Conway propane's average discount to Mt. Belvieu is the narrowest in the last three years. An average discount of around a penny has been realized with a 2020 average discount of less than two cents. For a quick comparison, Conway's discount in 2019 averaged six cents and was as much as a 20-cent discount in the second half of 2018. 
There are still many unknowns as we navigate this new era of inter-regional pipeline infrastructure, but Conway's hub price will likely more closely follow that of Mt. Belvieu and global markets.
Waiting for depressed prices at Midwest pipeline terminals due to unseasonably warm weather could be a thing of the past, as this winter illustrated. We are already seeing this play out today, with the narrow discount in Conway most of the winter and now trading at a large premium to Mt. Belvieu with the arrival of cold weather in February.  Warmer conditions have helped keep Midwest demand in check, with plenty of supply for most of the season. We have experienced the shift to wet premiums as inventories declined in January and February due to the large export program and a shift in this overall demand profile for 2021 and beyond.
Learn More at Upcoming Propane Session
Register HERE to hear from a panel of industry experts on how the impact of propane becoming a global commodity may be changing domestic industry behavior. Discover how to prepare for the uncertainty of next year's heating season and what is driving the changing fundamentals. Panelists include Ben Lyden, director of trading and risk; Tyler Kelly, director of supply; Alan Groene, senior account manager; and moderator Dennis St. Aubin, director of sales West Region.