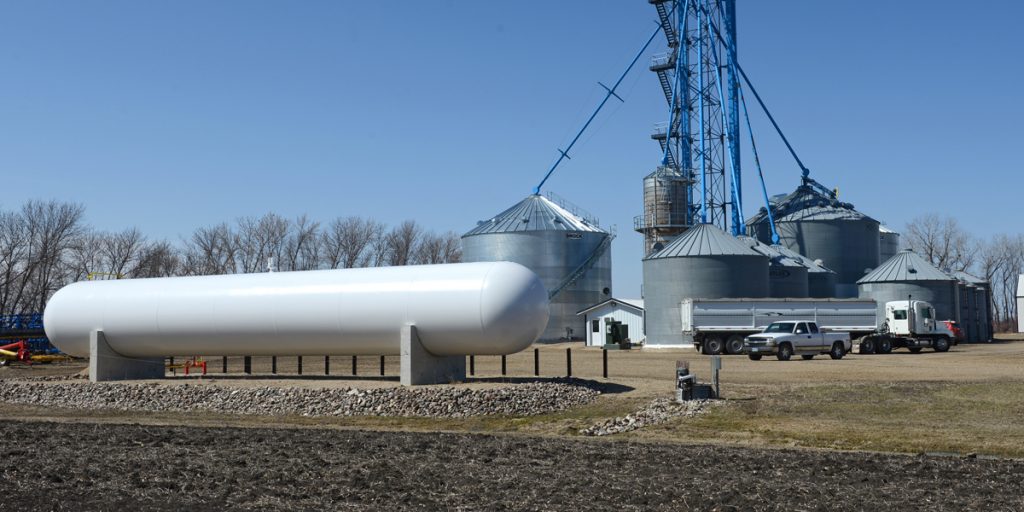 Increasing your sales volume is an obvious way to increase your propane profit potential. But in today's competitive markets, sales managers can often feel like they've hit a wall.
"One of the best solutions is to enlist dedicated marketing professionals to help in revising your market plan and approach," says Andy Ernst, CHS Propane market development and marketing manager.
"To help propane retailers find and access new marketing options to increase their propane business, CHS propane has developed the Gallon Grower Program," he says. "It includes the use of marketing consultants, collateral and tools designed to help identify and target specific propane markets."
Next-level marketing
For retailers willing to commit to purchasing a percentage of their propane from CHS Propane, the company is offering its new Gallon Grower Program. "This new program delivers an industry-leading premium package of marketing resources," says Ernst. "Some of the first participants in the Gallon Grower Program say it has been critical in helping them focus their marketing goals and target potential customer segments on the best growth opportunities."
There are several key components to the new program:
Marketing consultant. Beginning with an on-site visit, this expert helps in identifying a target market with the greatest potential to maximize returns, and in developing or revising a marketing plan. Quarterly follow-ups help to benchmarking goals and implement your plan, including developing employee skills and project leadership.
Pricing analysis. An online program called Market Sight enables propane marketers to display historic rack pricing at authorized supply terminals and input forward contract pricing to create customizable charts, making it easy to explain to end-user customers the benefits of forward contracting.
Autogas expertise. Having access to a CHS Business Development Manager allows you to tap into experts with industry contacts and the latest information on fleet and school bus propane-powered opportunities and federal funding programs.
Ad share dollars. Earn marketing dollars based on propane gallons purchased from CHS Propane during the fiscal year. These rebate dollars can be used on marketing tools to help promote business growth:

Research – Conduct a CHS Energy Delivery Dialed-in (EDDi) study to improve truck routing and tank efficiencies.
M&A analysis – Work with a specialized consultant who can help to valuate a potential propane acquisition or merger.
Digital marketing – Access Lorex, a vendor that creates technology-based, customized marketing programs using tools such as geofencing.
Marketing materials – Access to customizable unbranded advertising materials and marketing collateral, including print ads, web banners, postcards, radio ads, billboards and door hangers.
"Early participants in the Gallon Grower Program tell us they really appreciate the personal contact with marketing and business development experts, and the regular follow-up," says Ernst. "Employee engagement and training has also been an important part of their success. We encourage them to work as a team and identify a program 'champion' who can head up the efforts to grow their business."
In addition to the previously listed marketing resources, CHS Propane offers all customers access to safety reimbursement and CHS Propane-Powered rebates, along with access to a CHS Propane account manager and the Propane Control Room (PCR), which helps them manage all aspects of their propane business with CHS.
The new Gallon Grower Program offers the next level of resources for those retailers looking to grow their propane business."
Learn more about the new CHS Propane Gallon Grower Program by contacting your CHS account manager or visiting CHS Propane Insights.