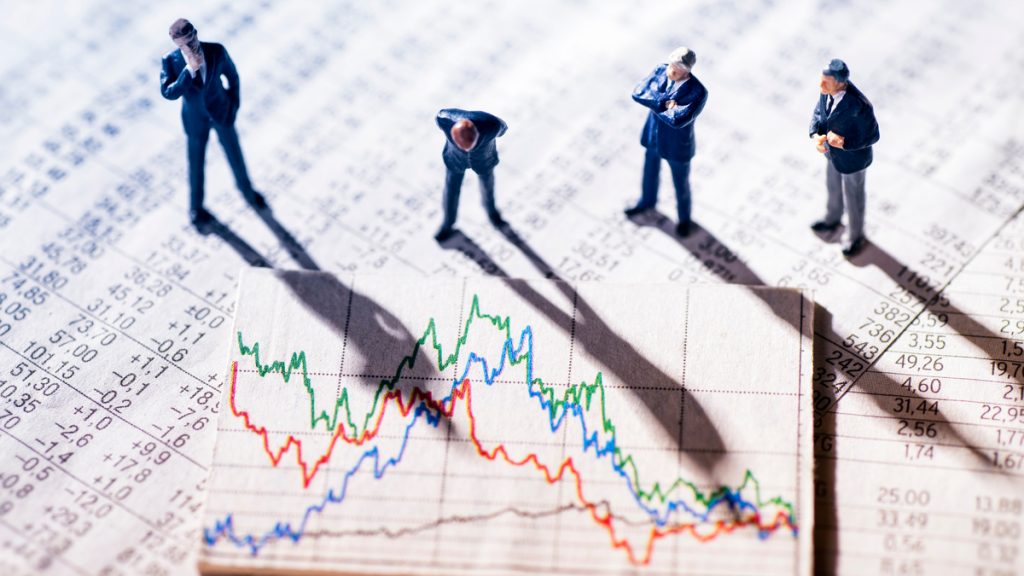 Propane markets have become less predictable over the last decade. Larger and more frequent price swings can make for nerve-wracking times for buyers.
"Even just five years ago, propane markets typically followed weather-driven demand and inventories," explains Dennis St. Aubin, CHS propane western region director. "But over the last few years, we've had to become
more focused on propane export volumes. The doubling of U.S. export capacity over the past 10 years has created the potential for market volatility."
He says one of the most effective ways to minimize the impact of that volatility is to develop a detailed and diverse supply plan, then manage it on a continual basis.

Shifting focus to supply risk
Today's changing propane market requires retailers to transition from being mostly price-focused to better understanding their supply risks, says St. Aubin. "Managing price risk will always be the priority, as a retailer takes positions that will meet budget and margin goals. But as U.S. supplies have become more variable, developing a supply plan concurrently with managing price risk is essential, and work on that should start in the coming month."
"It's a good idea for retailers to start layering in propane contracts in Q1 of the calendar year, building an average that supports the volumes they expect to presell," St. Aubin says. "Staying active in the market through layered purchasing helps to reduce overall risk and improve cost averaging."
He notes that each retailer's or marketer's business governance has its own risk management policies that usually include a percentage of total market positions that can be covered prior to transferring that sale to the end user. As gallons are sold, retailers can adjust their positions based on the current market. "Keeping an accurate daily positions report is an effective tool for managing risk. It allows a retailer to align their contract positions with their supply needs."
In the next month, wholesalers including CHS, will be presenting their product cost forecasts for the propane industry for the 2022-23 supply year. This is also a good time for retailers to review their company's historic propane volumes, plan for any anticipated growth or decline in sales, and establish a target for procured volume that meets the company's risk policy, recommends St. Aubin. "It's also important to benchmark your goals and regularly check in with your wholesale account manager
to measure your progress against prior established contract volume goals."
A unique tool in the CHS Propane Control Room
Reviewing and revising your supply plan frequently is key to staying on top of today's often volatile propane markets. The CHS Propane Control Room (PCR) offers CHS customers a convenient way to simplify supply planning.
As a first-of-its-kind online tool, PCR helps customers manage all aspects of their business with CHS, including forward contracting. "The tools provided in the Control Room help our customers manage their day-to-day business more efficiently," St. Aubin notes.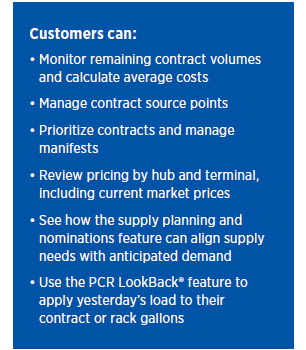 This last unique tool, LookBack®, gives you added flexibility, says St. Aubin. "You may know first thing in the morning that you'll need 10 transport loads that day, but you don't know yet what the market is doing. This feature gives you 24 to 36 hours to watch the market for a cheaper rack price or to decide to pull those loads from existing contracts. It allows you to be more reflective in your supply management."
Years ago, CHS developed PCR to help customers better manage their supplies in order to be more profitable and to reduce the stress levels of those making supply decisions, St. Aubin says. "Those remain core goals. And we're constantly working to improve the portal's features to adapt to the changing domestic and global propane markets."
Propane marketers should work with their CHS account managers to learn more about the features of the CHS PCR and how to use them to more efficiently manage their daily positions.