A good propane supply plan is an indispensable tool for Steve Haines, who's in charge of southern region petroleum and propane purchasing and supply for Sunrise Cooperative in Ohio. It has helped him confidently supply cooperative customers as their business has grown from covering just two counties when he started there 25 years ago to the current 30-county trade area.
"We've gotten here by putting emphasis on delivering value," he says. "If a customer is just looking to save a few pennies, we don't chase after the business. Our core customers understand they get more than just propane from us. They get reliability, service when they need it through our auto-fill program, a choice of buying mechanisms to help control price, and dependability, with regular tank safety inspections."
Eric Brandt, CHS Propane account manager who has worked with him for more than 15 years, attributes the cooperative's success in propane to Haines' management approach. "Two of Steve's strengths are that he regularly communicates with me and he really uses his supply plan," says Brandt. "The original plan that he develops every April is a baseline to work from, but it's a living document that he routinely updates. We communicate frequently to do that.
"Steve also understands that supply commitments need to be a two-way street, and our buying is based on what our customers say they need," he adds. "Suppliers are better able to perform for their customers when there is regular communication between the two."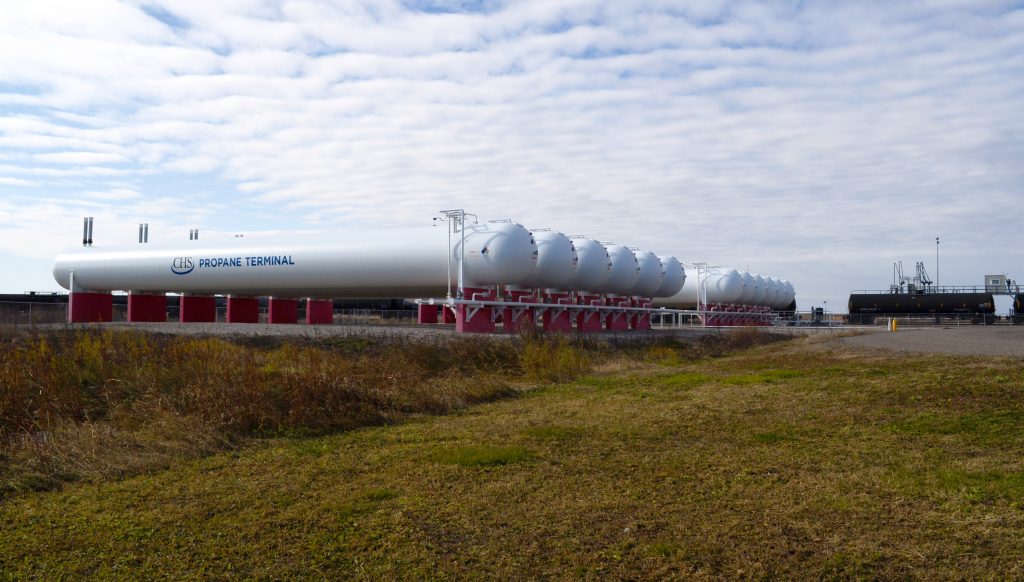 Haines says there are several keys to reducing propane supply risk:
Work with dependable suppliers. For Haines, this tops the list. He says he regularly works with three to four suppliers, but views his relationship with Brandt as a partnership. "We've worked together a long time and there's transparency between us. I understand the narrow margins he often works with, and the risk he takes if he's not able to move product he's committed to buying."
Haines also depends on Brandt for market intelligence and industry insights. "That helps me maintain a big-picture view of broader events that could be shaping our industry."
One example he points to is infrastructure changes within the United States that will more easily allow for the export of propane, which could put more pressure on suppliers. "That's why when it comes to making changes to our supply plan, I try to treat our suppliers with the same consideration I'd like our customers to show us."
Use dependable terminals. Your suppliers are a good source of information here and can help you determine which terminals are moving greater volumes and are generally more reliable, he says. "It shouldn't be just about price."
Consider adding storage. One of the best ways to reduce supply risk is to have more on-site storage. Haines says Sunrise Cooperative has more than doubled its propane storage since 2014.
Invest in consumer tank monitors. Having no major supplies issues in recent years is something Haines attributes, in large part, to the cooperative investing in consumer tank monitors. "They take a lot of the guesswork out of managing supply."
Include transportation. There can be plenty of gas at a terminal but it won't do you any good if you can't get it transported to the plant, he notes. "For that reason we sometimes buy higher-priced gas in the winter because it's closer." Maintaining good relationships with carriers is important, and so is including that factor in your supply planning process.
Stick to your plan. At times it takes discipline to follow the plan and not chase after lower prices in the summer, or from a less reliable source, adds Haines. "It's not always about getting the absolute lowest price but having a reliable supply for your customers. That's how you deliver value."
Propane marketers should work with their CHS account managers to discuss how supply planning may help you be more prepared for next winter. Marketers not currently partnering with CHS propane can learn more by visiting CHS Propane Insights or by calling 1-800-852-8184.