As harvest wraps up, farmer attention shifts more to grain storage and conditioning. "Dryer safety is important but sometimes overlooked in the rush to move bushels. But reminding growers of safety best practices can help avoid accidents or operational setbacks", says Scott Pearson, safety expert and director of operations for CHS Propane.
"Being proactive is the best way to avoid potential safety problems, and grain dryer maintenance is an important first step," he says. "Grain dryers are real workhorses on the farm, but many were installed up to 30 to 40 years ago and like any piece of equipment, they require regular inspections and tune-ups."
Propane retailers should advise farmers to check the following:
Conduct regular visual inspections of the dryer's exterior and interior.
When entering a bin follow proper safety protocols and wear appropriate personal protective equipment (PPE).
For larger dryers with a vaporizer, strongly encourage farmers to work with their propane professional partner for proper maintenance.
Ensure propane tank is a properly distanced from the dryer.
Follow all codes – NFPA 58.
Conduct preharvest cleaning and burner tuning.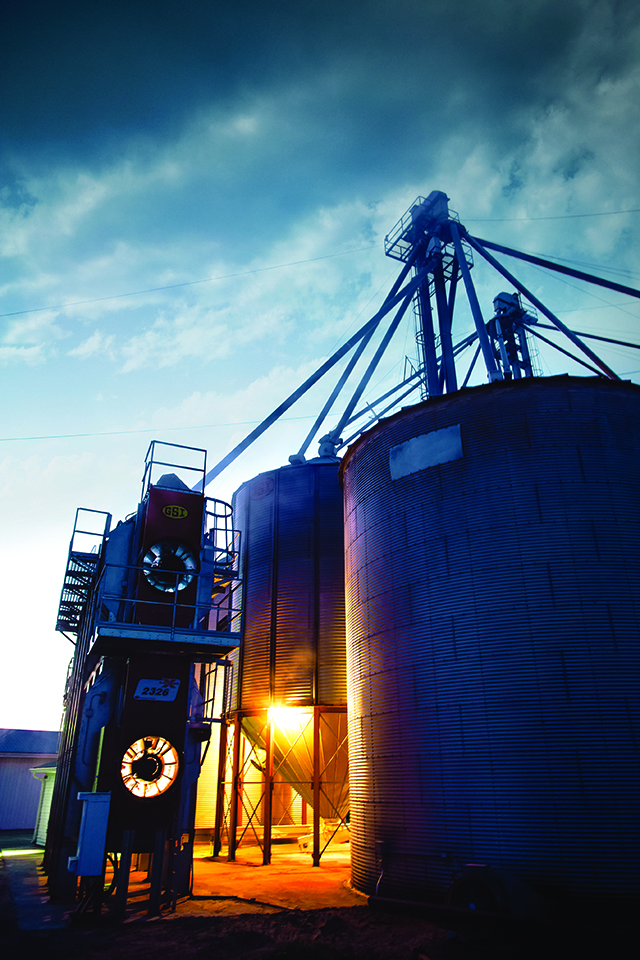 Photo courtesy of PERC
It's always a good idea to review general safety issues with dryer operators, and to make sure they have a safety plan and share it with all farm employees, says Pearson. "They need to understand what could go wrong and how to detect potential problems."
Key safety tips include:
Familiarize yourself with emergency dryer shutoffs.
Never work on an energized system – make sure all power is disconnected or locked out.
Know what propane odorant smells like and, if a leak is suspected, evacuate the area and call the local fire department.
Encourage farmers to ask for your help with any propane or dryer maintenance questions.