The CHS Storage for Pennies program offers propane dealers affordable access to the increased storage capacity and the latest autogas dispensing equipment to meet the changing demands of their operations.
How it Works
With the CHS Storage for Pennies program, approved customers can lease-to-own new bulk propane storage and autogas dispensers without the burden of costly upfront expenses.
CHS will help you choose equipment with features customized to fit your unique operation. Our experts will assist with contractor evaluation and selection. The selected contractors will oversee financing, permitting, construction and installation.
CHS will oversee financing for the Storage for Pennies program. The annual lease payment is conveniently divided and included in the price of propane purchased from CHS – only pennies per gallon. CHS also offers flexible lease-to-own terms ranging from three to 10 years.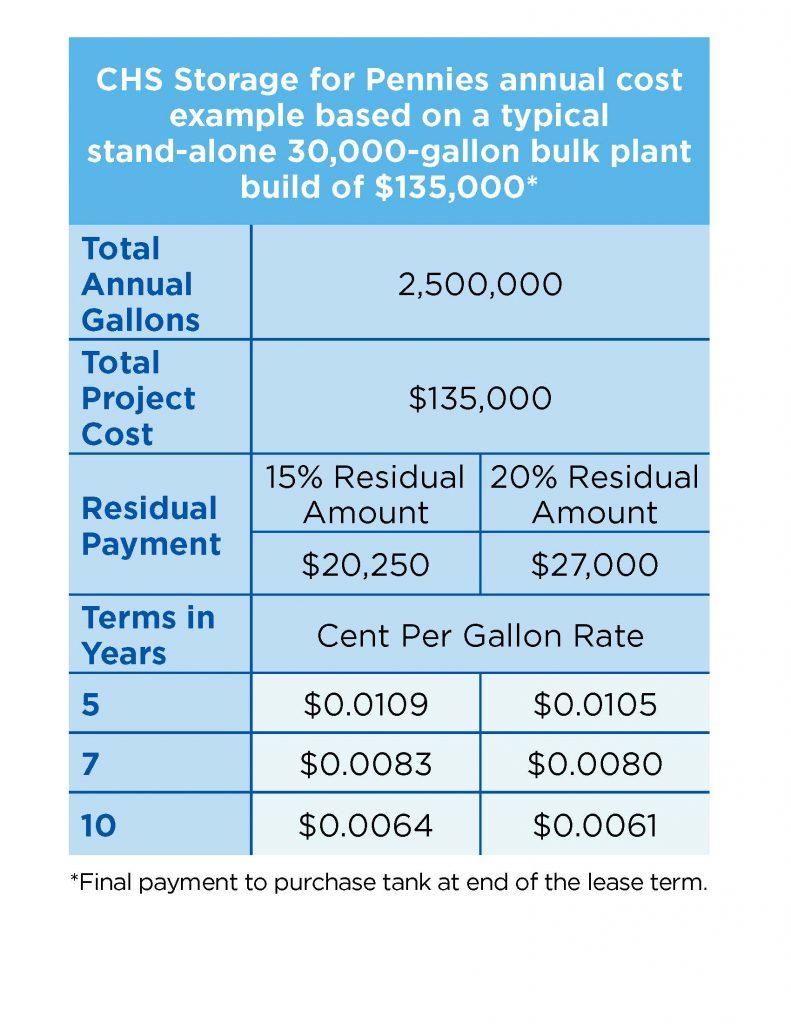 Benefits
Reduce debt load by preserving working capital
Alleviate supply interruptions with increased storage capacity
Gain potential tax benefits
Take advantage of savings by filling during off-peak demand
To qualify for the CHS Storage for Pennies program, equipment must be purchased through CHS Energy Equipment. For more details call 800-852-8186, option 1.